Xiaomi Mi Pad 3, 9.7-inch with Windows 10 leaks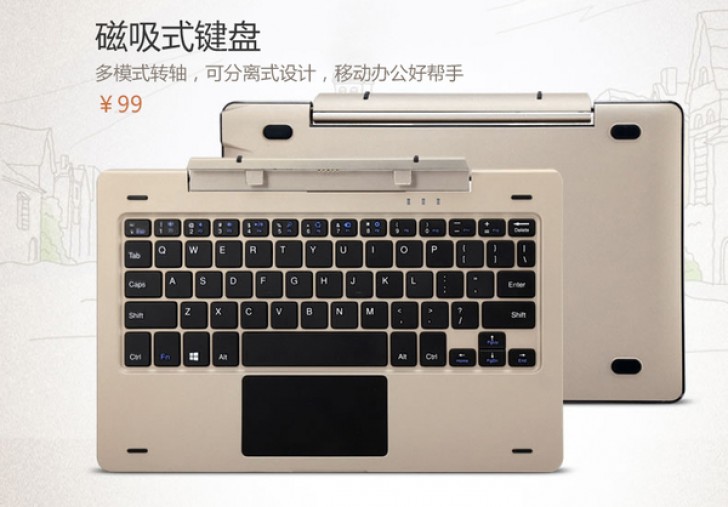 Xiaomi's Mi Pad 2 is over one year old at this point, so you'd expect a successor to show up pretty soon, right? Right. Meet the Mi Pad 3, which has been leaked today in all its glory in China thanks to some newly uncovered promotional materials.
The Mi Pad 3 will be bigger than both of its predecessors, opting to sport a 9.7-inch 2,048×1,536 touchscreen, matching Apple's iPad Pro 9.7 in both size and resolution. Speaking of which, the Mi Pad 3 is barely thinner than Apple's tablet, coming in at 6.08mm compared to 6.1mm. Xiaomi's device weighs only 380g, 57g less than the iPad, and it manages to be shorter and narrower too, at 239.5×164.5mm.
An 8290mAh battery is said to be packed inside, along with an Intel Core m3-7Y30 processor, 8GB of RAM and either 128GB or 256GB of storage. Support for Quick Charge 3.0 is said to be included as well. Lastly, a 16MP rear camera and an 8MP front-facing shooter appear on the slides as well.
It's unclear if there will ever be an Android version of this tablet since the leak doesn't mention such a possibility. That said, last year's Mi Pad 2 did have two OS versions, so it's not entirely unreasonable to expect an Android-powered Mi Pad 3 to show up at some point next year.